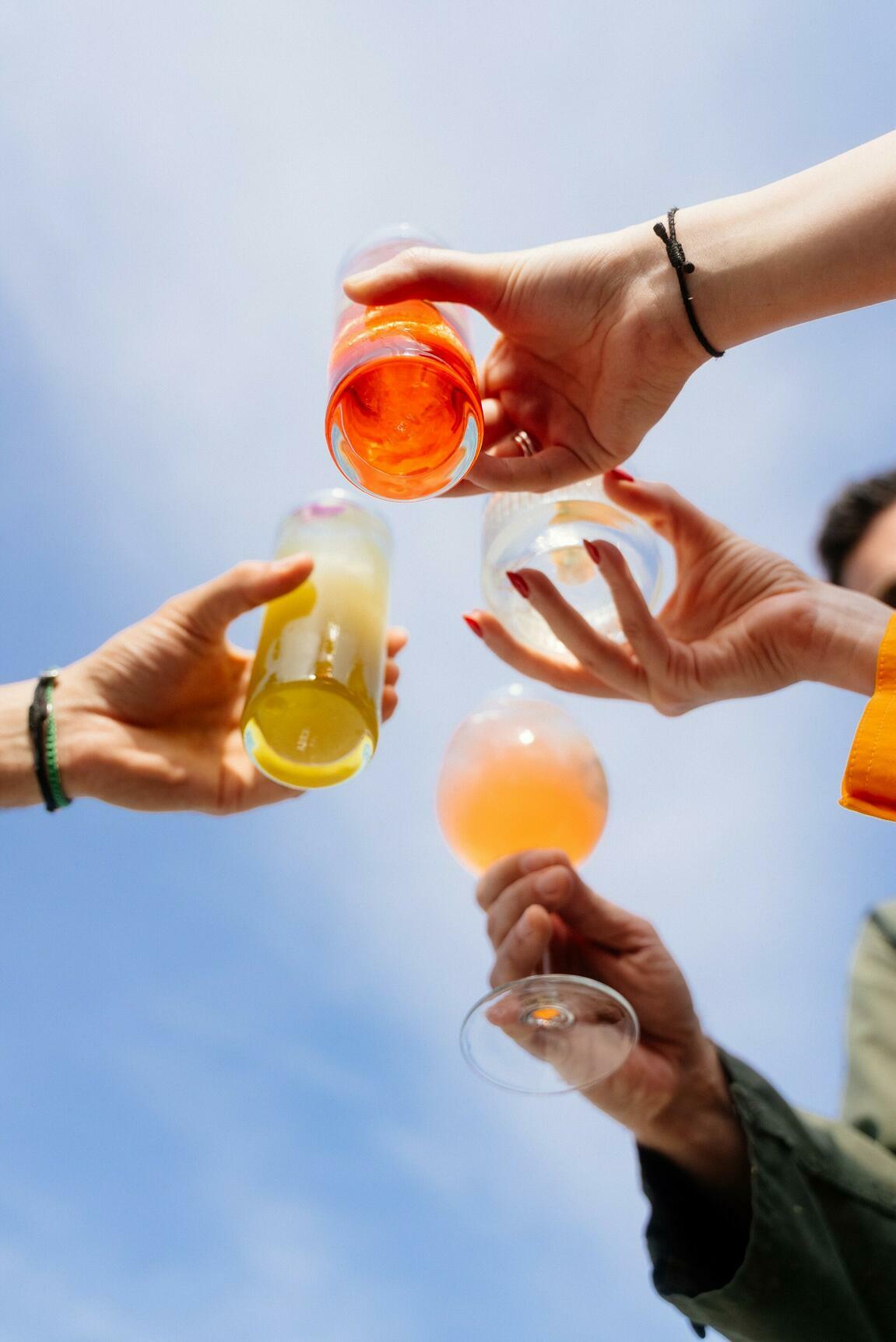 Why choose Herodion Hotel for your stay in Athens
Your home under the Acropolis is ready to welcome you. See below some of the advantages during your stay with us:
Explore Athens
Herodion Hotel's location is ideal to walk around the historic center of Athens and visit the most important sights and monuments. The hotel is located, 100m. away from the Acropolis Museum, 300m. away from the Odeon of Herodes Atticus, 400m. away from the Acropolis and 850m. away from the National Museum of Contemporary Art. Explore the rest of the city by metro using the Acropolis station just 200m. away from the hotel.
Relax on the Jacuzzi Deck
On the 4th floor of the hotel, come across a special place for relaxation. Soak in the bliss of our two Jacuzzi or refresh yourself under our water spray and enjoy a cocktail or refreshment while lounging on our deck chairs, and watch the perfect sunset of the Athenian sky.
Stunning views and delectable flavors at Point-a
Watch the sunset from Point-a, our elegant rooftop Bar & Restaurant on the 5th floor of Herodion Hotel with the most amazing views to the Parthenon and the Acropolis Museum. Choose among the extensive range of our signature cocktails and enjoy delicious Mediterranean dishes with Greek traditional influences.
Reservation is required and dress code (casual smart) is applied.
Atrium Greek Bistrot awaits you under the Athenian sky
All our Friends are welcomed at the Atrium Greek Bistrot under the skylight to enjoy Greek and Mediterranean tastes from our Lunch & Dinner Menu.
Taste Mediterranean flavors at our street bistrot, Gargaretta
Αt the Gargaretta Street Bistrot just across the Hotel, on weekdays (17:00-00:00) our Friends, Guests and Visitors can enjoy an interesting selection of dishes inspired by the modern Greek cuisine and made with local ingredients, fresh salads, cheese platters, which are perfectly combined with our wine list, cocktails as well as unique desserts. On the weekends, Gargaretta opens earlier at 10:00 offering a morning selection of sweet and savory flavors. The whole variety can be enjoyed on the spot or at home as take away service is offered.
Safety & Health
Common areas are properly designed based on the hygiene protocols
Our Check-In process is changing and will be online, while the rest of the Reception Services will be performed with minimum client contact, keeping safe distances, and using all necessary personal protection equipment.
Our Check-Out time is changing to 11 am and our Check-In time will now be at 3 pm so that we can perform all the necessary deep cleaning and disinfection the rooms require and adhere to the highest safety standards.