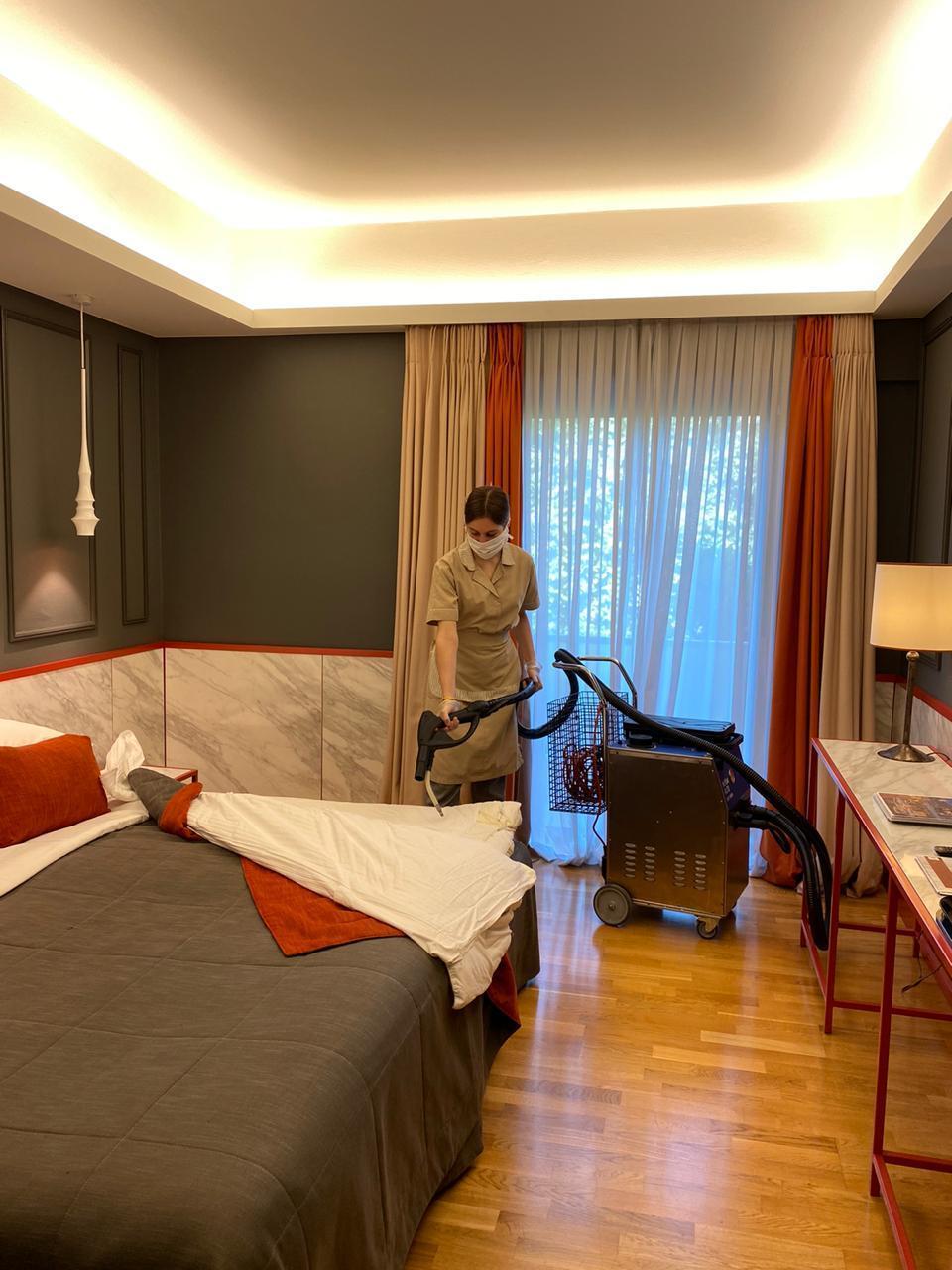 Dear guest,
We are delighted to confirm your reservation!
No matter the reason for your stay, we want to make sure it's a comfortable and memorable one. From room upgrades and airport transfers to drinks/fruits/sweets in the room and organized or personalized tours; just let us know what you would like and we'll do our best to accommodate your wishes.
Specifically
Airport/port transfer
Our Reception is responsible for organizing a transfer or taxi. For transfers from/to Airport/Port .
Organize your visit (Tours & Excursions, Car and Bicycle Rentals)
A big variety of Tours and Excursions is available for inside or outside Athens city. The experienced Front Office Staff will help you organize the best arrangements, according to your needs and interests.
For all above please contact reception by email via reservations@herodion.gr or by phone at +30 214 4025700.
To ensure the full Herodion experience, we recommend making reservations prior to your arrival to secure a spot in one of our restaurants and bars.
Located behind our front lobby is Herodion Hotel's charming and elegant bar and lounge area. The operating hours are from 10 am 11 pm. Let this be a place where you can unwind, perusing a newspaper, or browsing our collection of books from our library by the fireplace.
All our friends are welcomed at the Atrium Greek Bistrot under the skylight (daily 12.00-22.00) to enjoy Greek and Mediterranean tastes from our Lunch & dinner Menu. Drinks are served daily 12.00-23.00.
Later at the Gargaretta Street Bistrot just across the hotel, on weekdays (17.00-24.00) our friends, guests and visitors can enjoy an interesting selection of dishes inspired by the modern Greek cuisine and made with local ingredients, fresh salads, cheese platters, which are perfectly combined with our wine list, cocktails as well as unique desserts. On the weekends Gargaretta opens earlier at 10.00, offering a morning selection of sweet and savory flavors. The whole variety can be enjoyed on spot or at home as take away service is offered.
Watch the sunset from Point a ,our elegant rooftop Bar & Restaurant on the 5th floor of Herodion hotel with the most amazing views to the Parthenon and the Acropolis Museum. Choose among the extensive range of our signature cocktails and enjoy delicious Mediterranean dishes with Greek traditional influences.
Point a operating hours : Bar :18.00-24.00
Restaurant: 19.00-24.00
Operating May to October, weather permitted
Please let us know your estimated arrival time. Unfortunately, we cannot guarantee your check-in before 3 pm but we will do the utmost to have your room available as early as possible.

If you have any questions regarding your reservation, please contact us by email via reservations@herodion.gr or by phone at +30 214 4025700.
We'll meet soon.

Kind regards,
Herodion Hotel