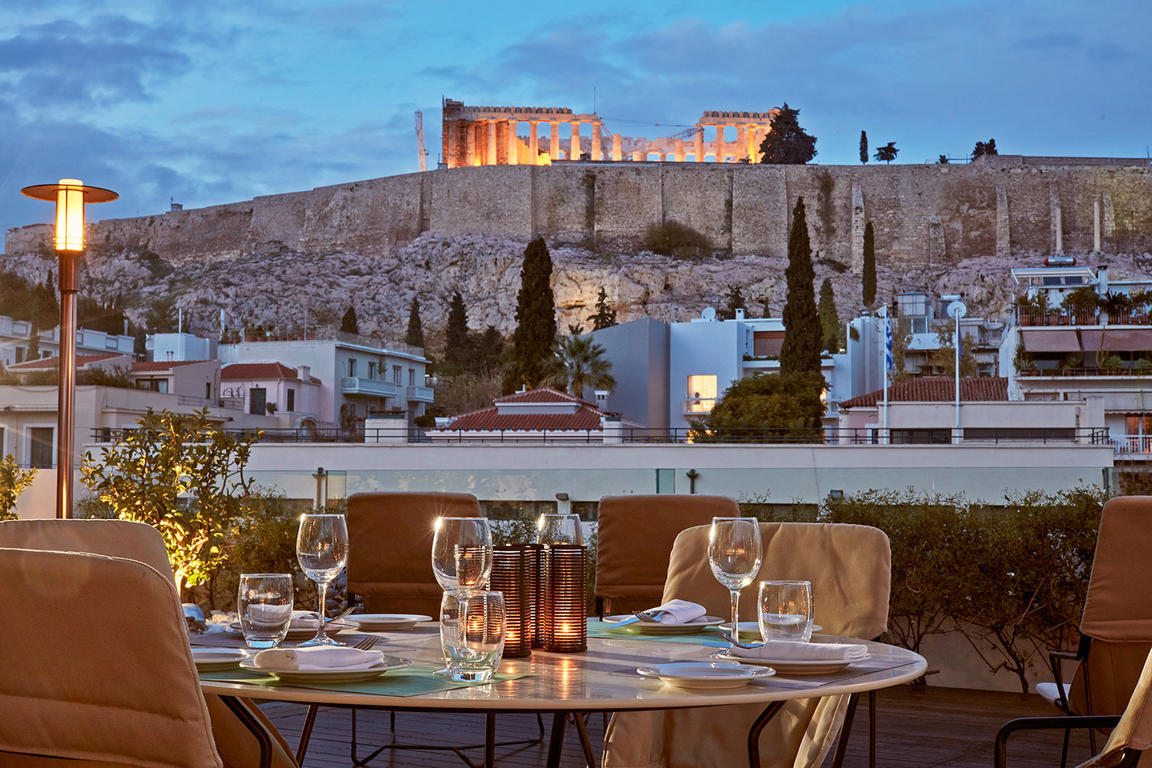 Blog - Ενημερώσεις Covid-19
Herodion's Top Picks for the Christmas Holidays in Athens
Feeling the local vibe during the winter holidays in Athens is a unique travel experience. Here are our top picks of things to do, see and eat while on your city break.
Holidays in Athens: Shop, Eat and Be Merry
Athens is a wonderful city to explore during the winter season. The city center streets brighten up with decorations and festive lights as Christmas approaches. It's the time to shop for creative gifts, decorate homes and businesses, and prepare for lots of traditional Greek feasting with friends and family. As for our guests, they just love to wander Athens. The ancient sights are accessible and free of crowds, there are many neighborhoods to explore and museums to visit.
While in town, there are many unique things to do and see. Plus, we offer a fantastic holiday menu that you can plan on enjoying.
Here are Herodion's top picks for your Christmas or New Year's holiday city break in the Greek capital.
Holidays in Athens: What to See in the City
"Van Gogh Alive – The Experience" – This temporary exhibition just opened up in November at the Athens Concert Hall and will run throughout the holidays. This interactive multimedia exhibition incorporates sound and image while showcasing more than 3,000 works of Vincent Van Gogh. (The Athens Concert Hall, Megaron; +30 210 728 2333)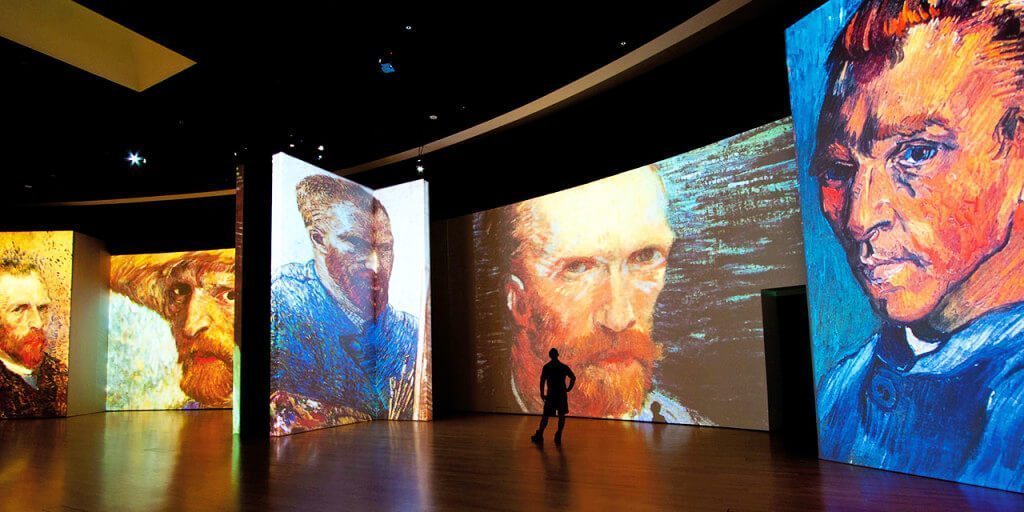 The Greek National Opera is Greece's acclaimed lyric state opera. Their opera venue itself brand new, now part of the impressive new Stavros Niarchos Foundation Cultural Center. This year, be sure to see their performance of Sleeping Beauty or La Boheme. For more information, visit: http://www.nationalopera.gr/en/programma/. We recommend that you book your tickets in advance.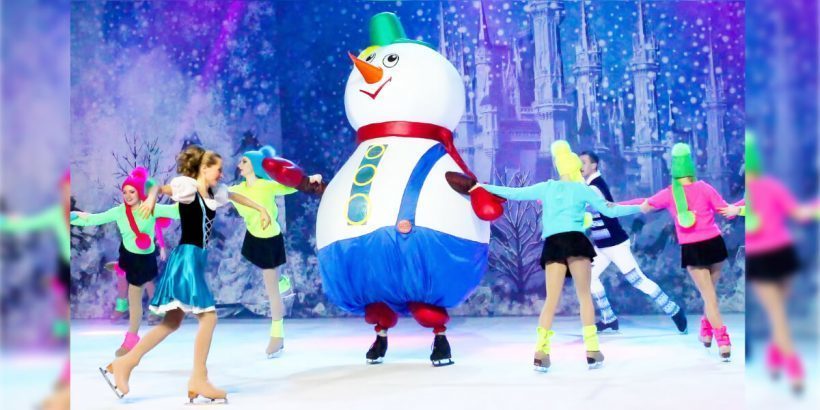 The Russian Circus on Ice is performing in Athens for the first time this winter season with its rendition of Hans Christian Andersen's fairy tale, "The Snow Queen." More than 40 dancers and acrobats will be performing. (Tae Kwon Do Centre in Faliro)
The Grigorovich Ballet Theatre of Russia performs a holiday classic and one of the most magical ballet performances to see during the holidays: The Nutcracker. (The Athens Concert Hall, Megaron; +30 210 728 2333)
Go Out for a Festive Drink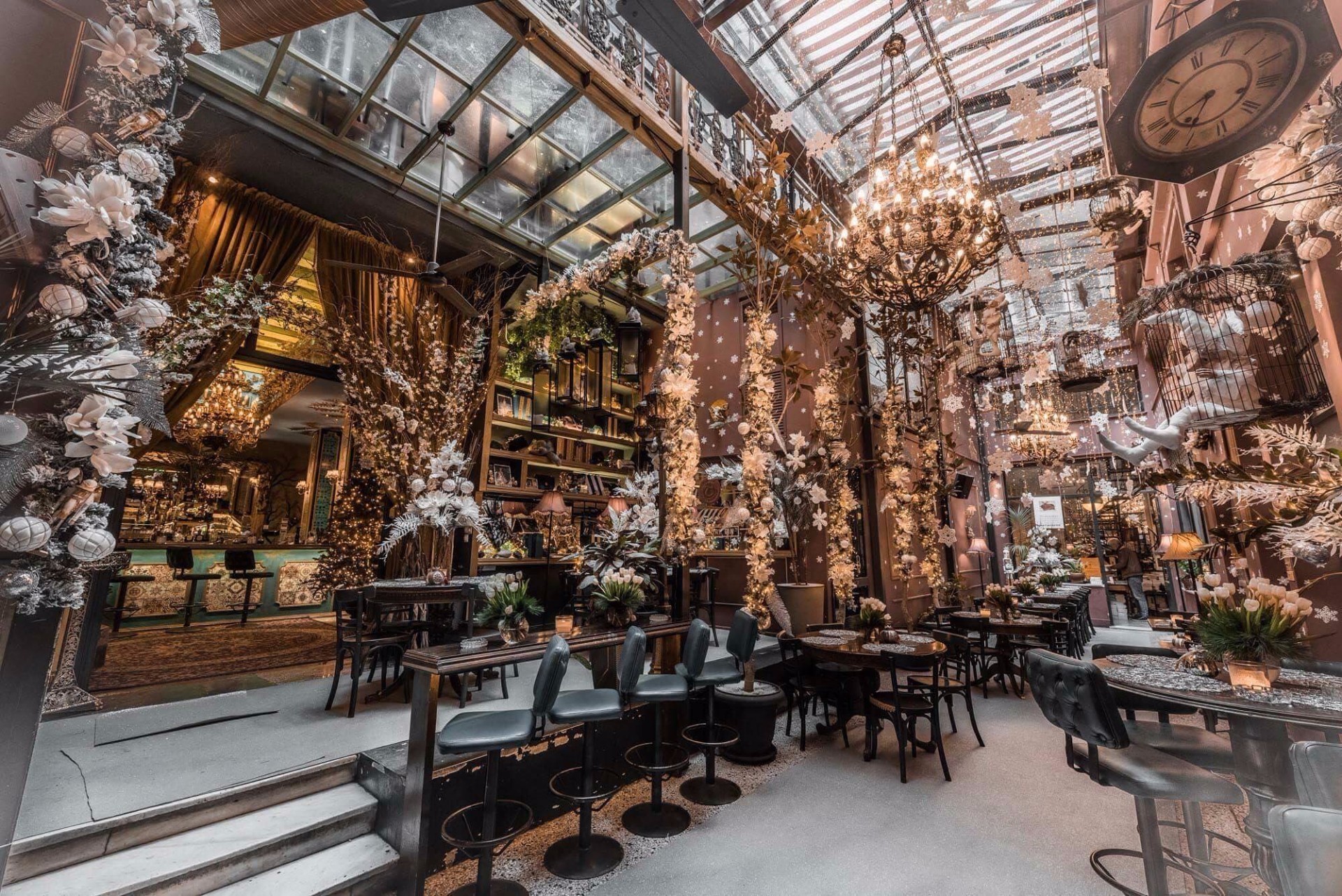 One of the most popular bars in central Athens is none other than Noel. While it has a festive name, it happens to be Christmas here all year round. Stop in for some of the best cocktails in the Greek capital. For more information, visit www.noelbar.gr
Little Kook is one of the most atmospheric cafes in the city. This charming, story book themed, two-floor café in the Psiri district is known for some of the most extravagant decorations – depending on the season. The winter holidays are no exception. While you admire the décor, you'll also enjoy the café's delicious cakes, tea and coffee. (Karaiskaki 17, Psirri; +30 210 321 4144)
Eat a Delicious Holiday Meal in Athens
For a wonderful Christmas Eve meal, be sure to book a table at the Atrium Greek Bistrot restaurant at our hotel.
Our prix-fixe menu features delightful starters including scallops with a white mushroom truffle and Jerusalem artichoke sauce and a main dish of traditional stuffed turkey served with parsnip salad, topped with a morel mushroom sauce.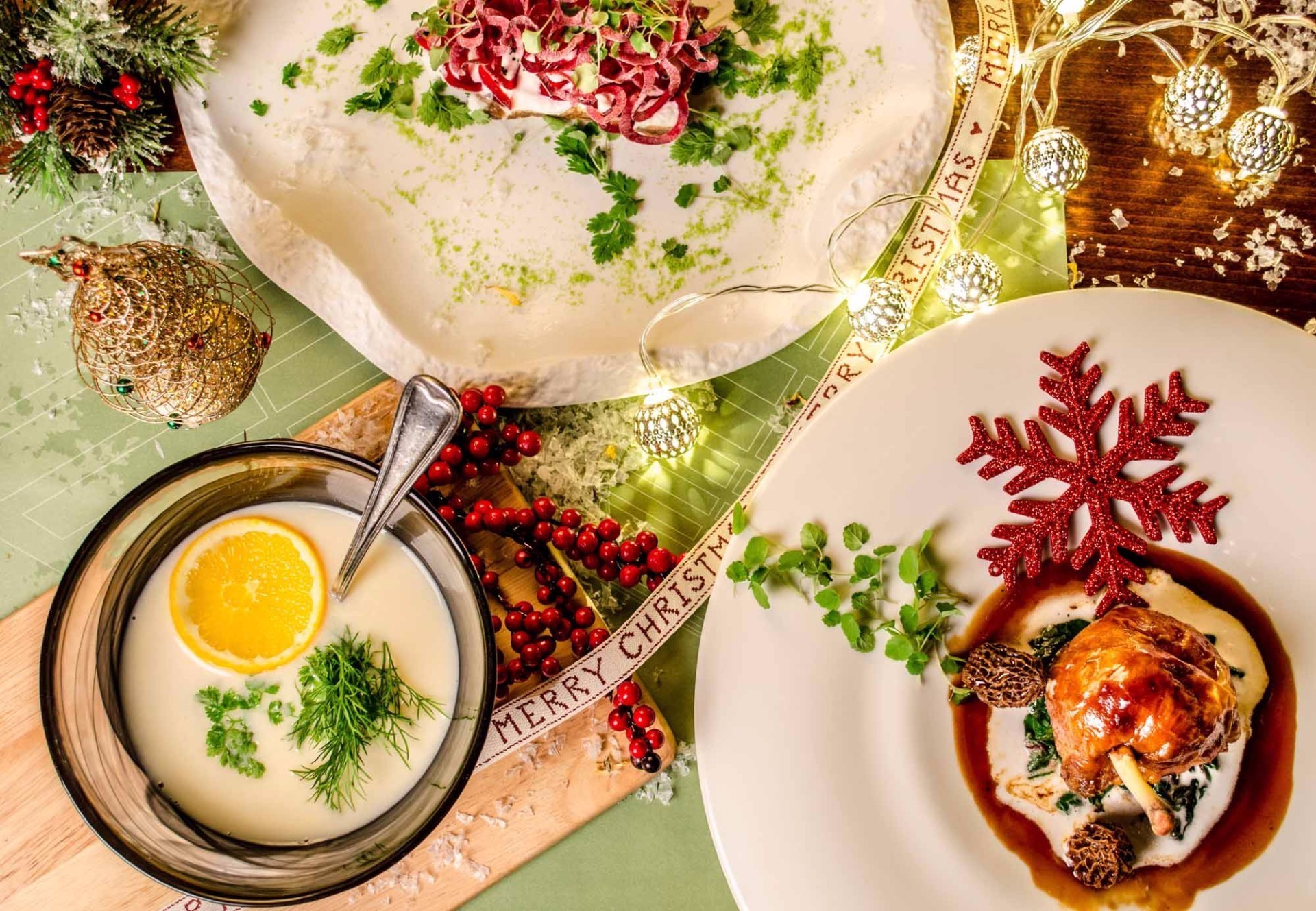 A chocolate cake with caramelized chestnuts will be the perfect sweet ending. You might also like to join us for Christmas Lunch and savor a traditional Greek chicken soup made with an egg-lemon sauce called avgolemono, for the main dish we will be serving rolled turkey with a flavorful Christmas stuffing. Top off your festive lunch with a sensational profiterole.
Our chefs also offer a tasteful New Year's Eve menu including a velvet soup with parmesan cheese and black truffle, a carpaccio salad and a main dish of Beef Wellington served with cornelian cherry sauce and dofinuaz potatoes. Finish with a special chocolate cake with matcha green tea. New Year's Lunch is another reason to celebrate enjoy sweet and savory bites like parmesan cheese and prosciutto platter with baked pear, for main course our chefs will prepare a delicious pork with potatoes confit and caramelized carrots. Be sure to leave some room for dessert — a light, refreshing and tangy lemon tart.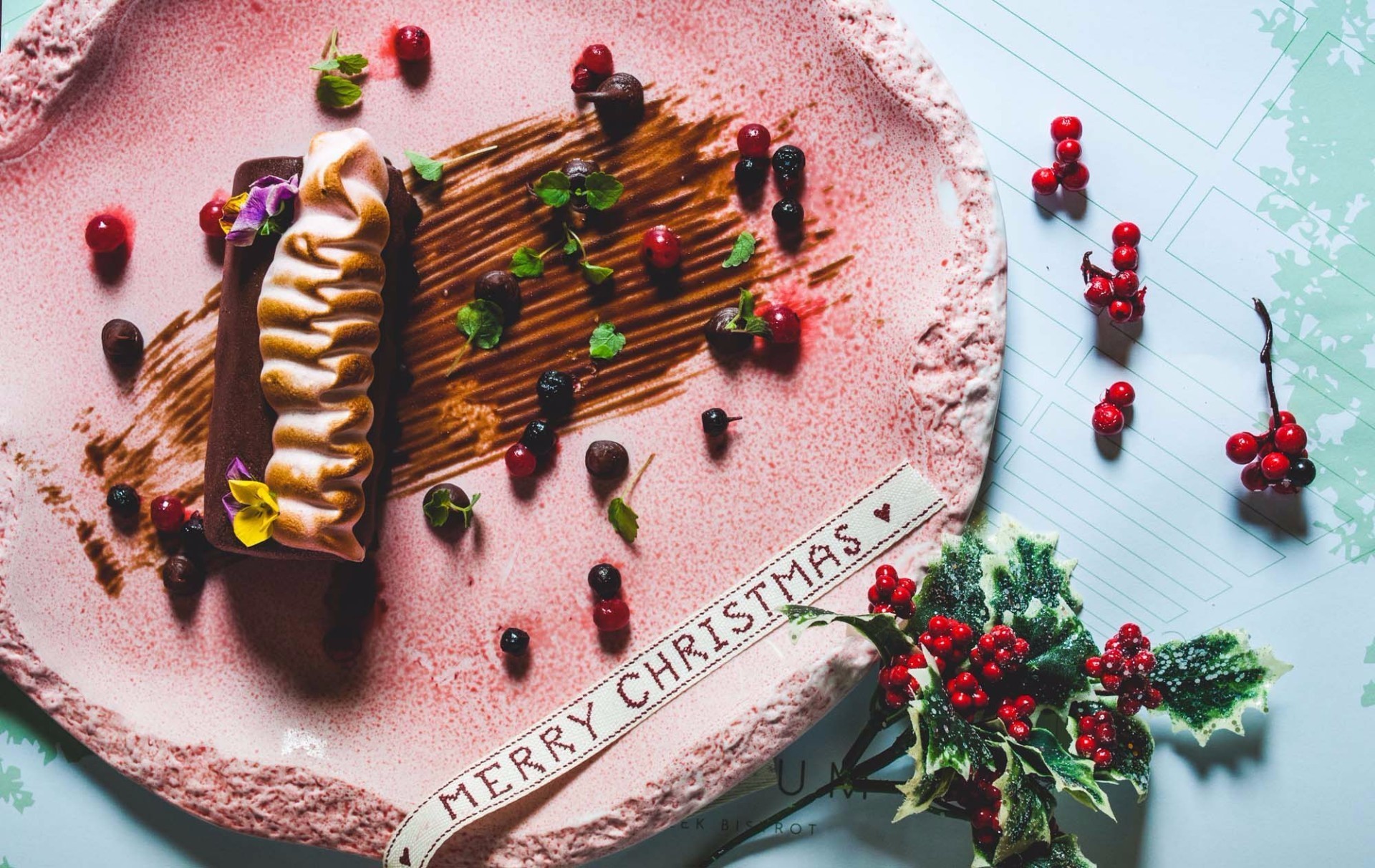 For reservations please email us at: herodion@herodion.gr, Tel.:+30 210 9236832-6
Shop for Quality Greek Food Products
While you are sure to eat well during the holidays in Athens, you'll want to take some fine Greek foodie products back home. Every region of Greece is proud of their local food products.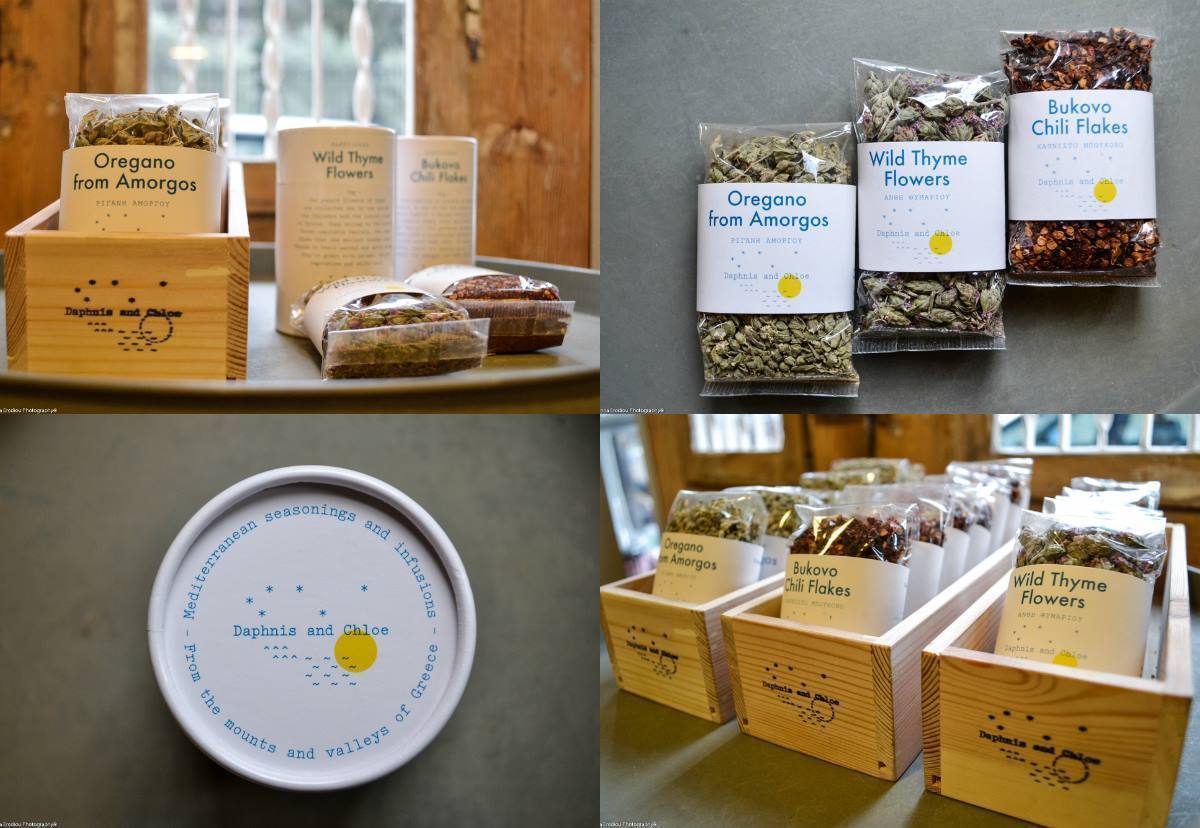 There are many shops in Athens specializing in selling the best of the rest in one convenient location. At Ellinka Kaloudia (you can browse and buy delicious delicacies from the Greek islands and the mainland including honey, chocolate, nuts, sweets, liqueurs and savories. (Chatzichristou 8, Koukaki; Tel: +30 210-922-4060)

For the Kids: Holidays in Athens

While kids always associate Christmas with toys, it is also fun for adults to think of their favorite toys too.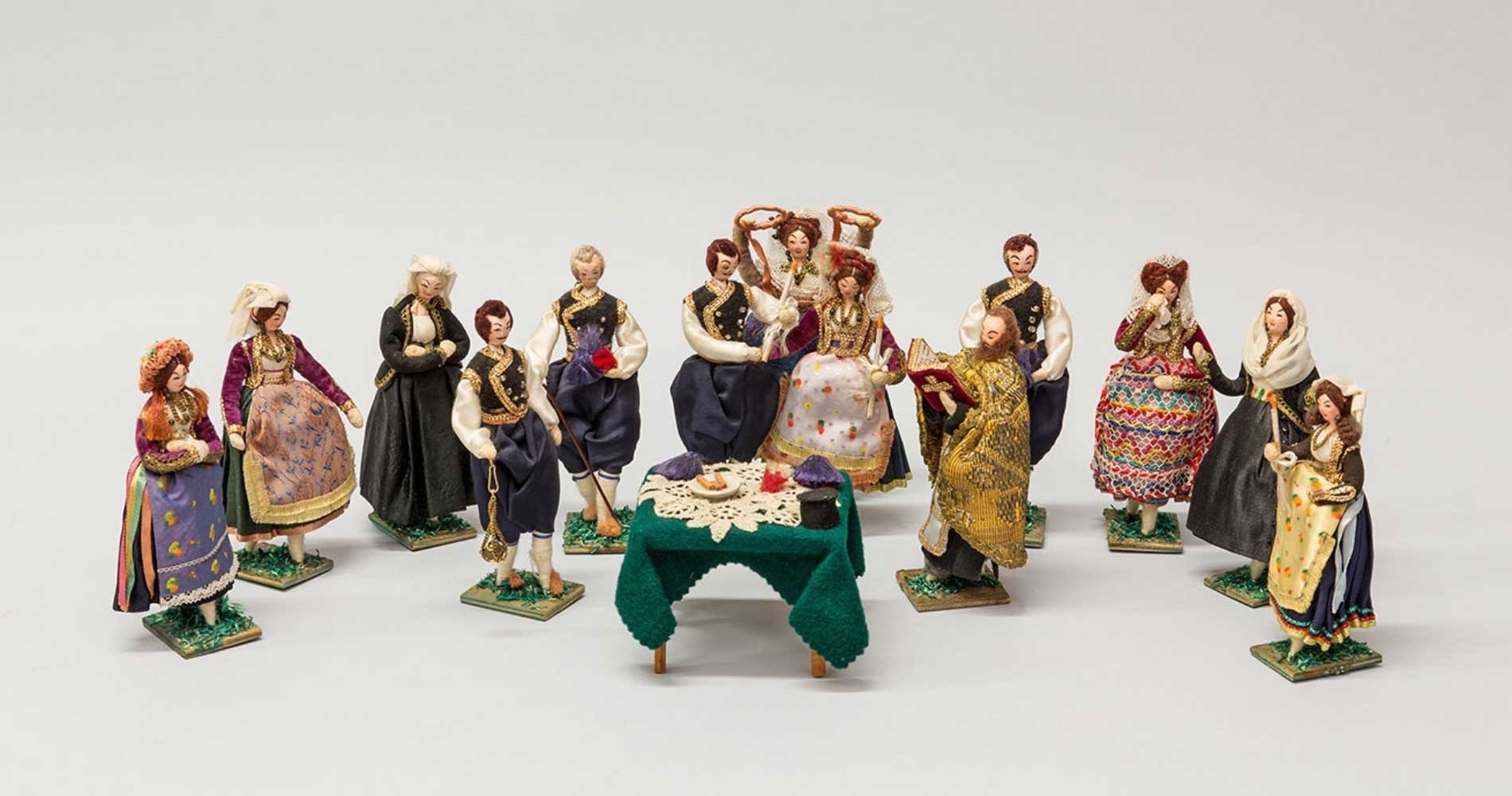 A great stop for a bit of that nostalgia is the new Benaki Toy Museum which just opened to the public this year. The collection is considered one of the most impressive in Europe. Admire the toys, books, clothing and other childhood items from Europe, Africa, Asia and the Americas. For more information and opening hours, visit the Benaki Museum website:www.benaki.gr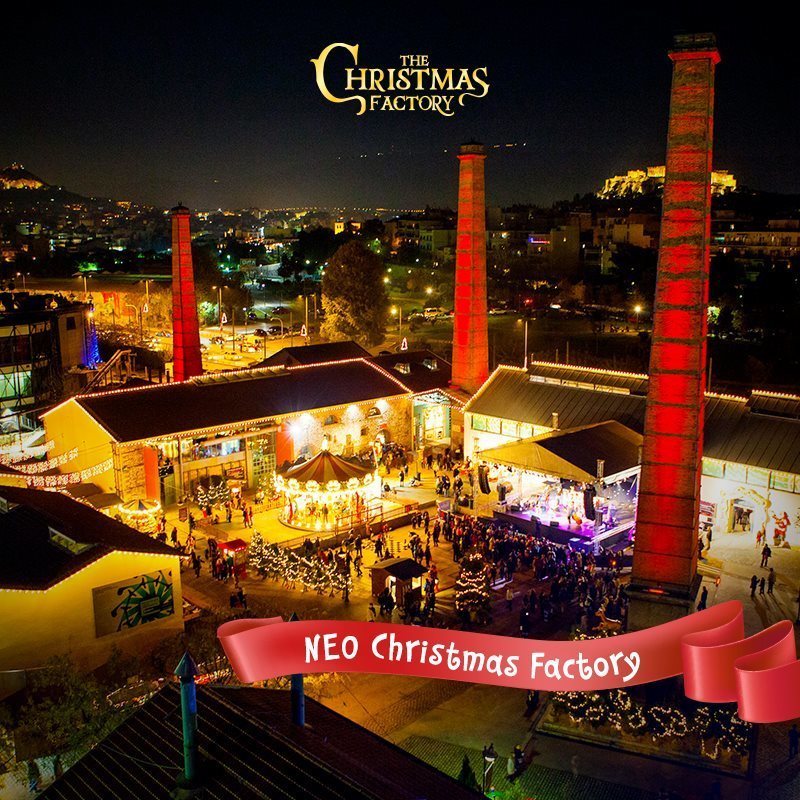 For local flair on the Christmas spirt check out the local Christmas fairs including the Christmas Factory. Gazi, one of the top event venues in Athens, is converted into a winter wonderland for kids and adults alike There are rides, games, skating and all kinds of activities with a Christmas theme. Check out the Christmas Factory website for more information:www.thechristmasfactory.gr
That sums up some of the most unique things to do during the holidays in Athens. We look forward to celebrating this holiday season together. Herodion Hotel is all dressed up for the festive season, while the lobby's wood fireplace is kept burning bright. Make your season merry and bright by booking one of our Holiday Packages, today.
Will you be coming to Athens for your holiday city break this year?
Herodion Hotel Christmas offer
https://www.herodion.gr/en/christmas-package
Philippos hotel Christmas offer
Πίσω στο blog