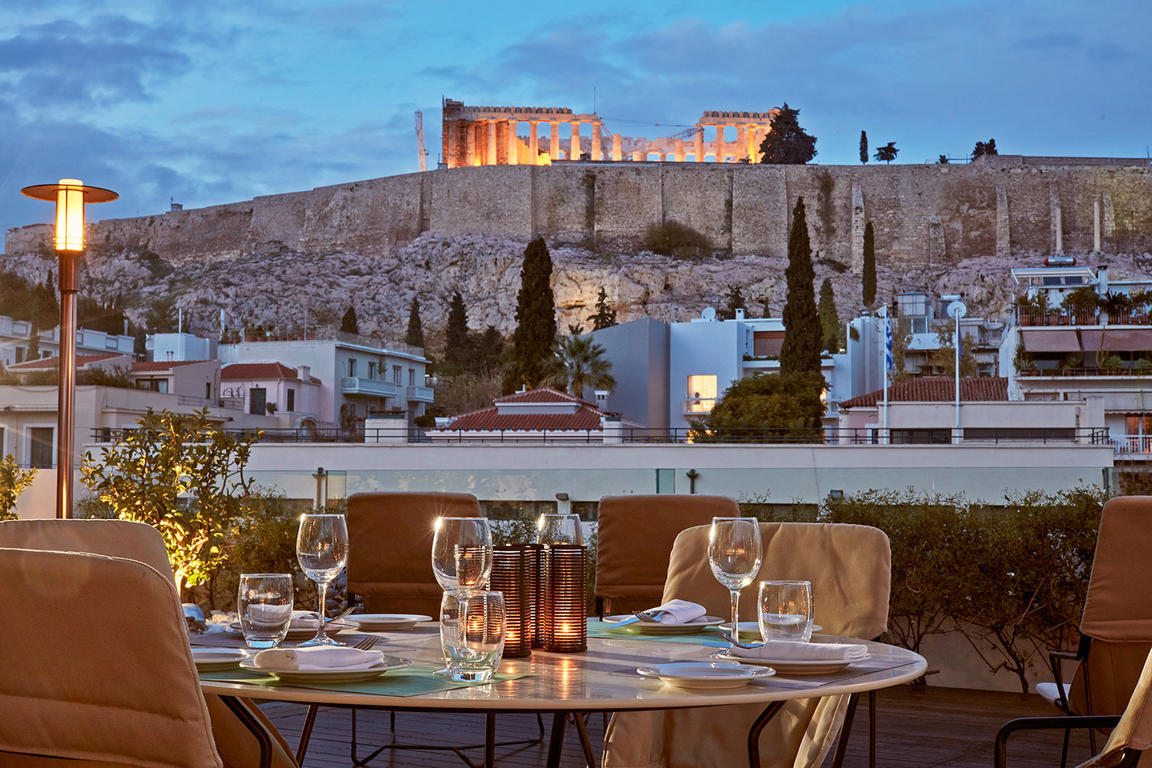 Blog - Ενημερώσεις Covid-19
Herodion Hotel in Athens Ready to Welcome Guests in July
The Herodion Hotel in Athens, located at the foot of the Acropolis, will reopen its doors on July 1 to welcome visitors to their "home" under the sacred rock.
The hotel's team has received the proper training by certified partners and will implement all health and safety protocols, for operation in the post-Covid-19 era, to ensure that all guests have a carefree and unique stay in the Greek capital.
In addition, the city hotel has created a special section on its website, named Switch Safety On, where guests can find news and information regarding the safety measures and the policies applied.
"Ιn difficult circumstances such as these, high-quality and secure hosting is even more necessary… Ιn these times, we will do our utmost to support the hotel's family of guests and employees," the hotel's management said in an announcement.
The Herodion Hotel has also informed that its venues will reopen in July as well.
The Atrium Greek Bistrot, on the hotel's ground floor, will be the epicenter of Herodion's new breakfast concept. Guests will be able to choose among 4 different breakfast set options, available under strict hygiene protocols.
From afternoon till evening, visitors can enjoy tapas and mains inspired by greek recipes, homemade desserts, and selected wine etiquettes at Gargaretta, Herodion's street bistrot just across the hotel.
Moreover, Point A, located on the rooftop of Herodion Hotel, will be offering guests and visitors signature cocktails as well as magnificent and close proximity views to the Acropolis and the Acropolis Museum.
Source: Greek Travel Pages
(https://news.gtp.gr/2020/06/11/herodion-hotel-athens-ready-welcome-guests-july/)
Πίσω στο blog