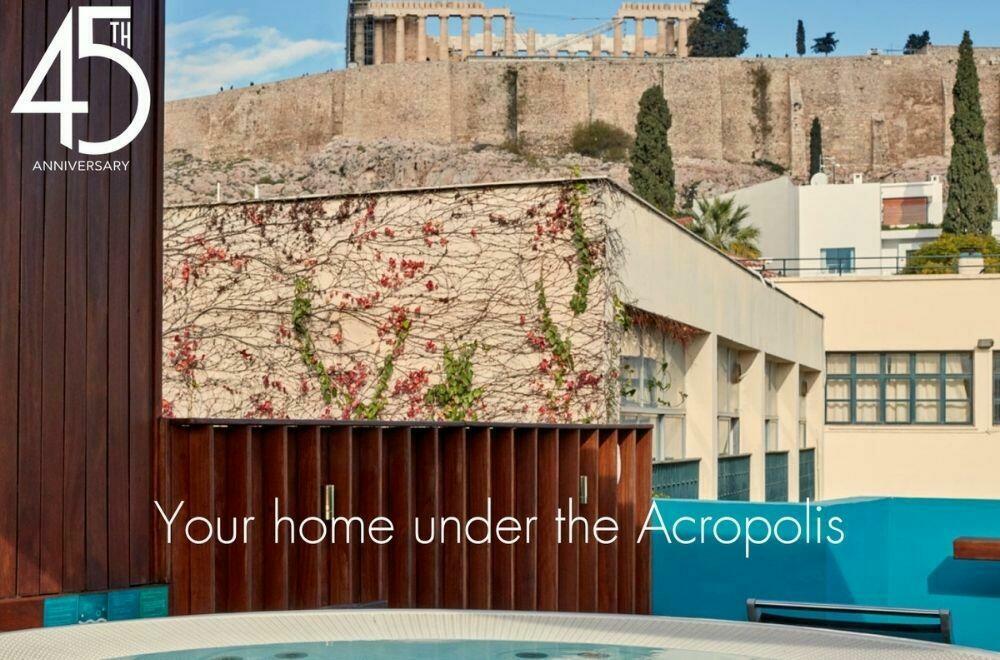 45 years Anniversary Offer with Breakfast | Flexible & Semi-Flexible Cancellation Terms
45 years Anniversary Offer with Breakfast | Flexible & Semi-Flexible Cancellation Terms
Book within the next 45 days and enjoy your stay at one of the most beautiful neighborhoods of Athens, just a few meters away from the Parthenon and the Acropolis Museum.
Rate includes VAT, City tax, and Free Internet Access.
20% discount, for specific room types.
Book within the next 45 days
Stay period till 31 Oct 2021
Meal plan: Breakfast
Cancellation policy
Flexible Reservation can be cancelled 24 hours prior to your arrival free of charge.
Semi-Flexible Reservation deposit of 30% is required, charged 30 days prior to arrival and which is refundable if cancelled up to 7 days prior to arrival.
Payment policy
A credit card guarantee is required to secure your reservation. Please note that the Hotel reserves the right to pre-authorize your credit card prior to your arrival. Pre-authorizing a credit card temporarily blocks the amount of your stay, which is released upon your check-out or used towards the final payment.
Guests are required to show the same credit card used to make the reservation and a photo ID of the card holder upon check-in. Otherwise, the full stay amount will need to be settled with a different method, either a different credit card with the card holder being present or cash.
IMPORTANT:
*In case of cancellation within the cancellation window, the cancellation fees can be used by guest as credit towards a new booking made during summer season 2021 or 2022. Please contact our reservations department.